IDEA Generator | Marketer | Professor | Versatile & Creative Marketing MBA | Interested in NEW CHALLENGES
Available for Full-Time or Consultant/Project Work
---
Bio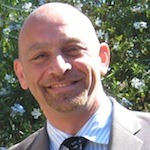 Professor Ronisky brings over 20 years of progressive marketing experience working with both small/medium firms, as well as Fortune 500 companies. His background encompasses the areas of Marketing Strategy, Brand Management, Social Media Strategy, Direct Marketing, E-Mail Marketing, Marketing Research and Media Planning.
He has taught Marketing at the college level since 2001 in such schools as DeVry Institute of Technology and LaGuardia Community College. Currently, he teaches online marketing and management courses at CUNY's School of Professional Studies and Southern New Hampshire University.
In 2003, he was chosen to teach in Baruch College's Overseas Executive MBA Program in Hong Kong and Taiwan. His research areas of interest include Marketing Strategy, Branding, Advertising, Social Media Strategy and New-Product Development. He currently holds a B.S. from SUNY Albany and an M.B.A. from NYU's Stern School of Business.
He lives in Manhattan and is currently a board member as VP Marketing at the Product Development and Management Association, and a Social Media Strategy consultant for an upcoming independent movie. He is also writing a business plan for a new consumer service that will soon launch in New York City.
A love of foreign travel has landed him in most of Western Europe, as well as India, China,
Vietnam
,
Cambodia
, and Thailand. He enjoys foreign films and his favorite cuisine is Indian.
A native of Argentina, he is fanatic about soccer, both watching and playing. On Friday evenings, whether it's sunshine or snow, don't bother contacting him -- he's playing soccer. His favorite team is
Argentinos Juniors
.
---